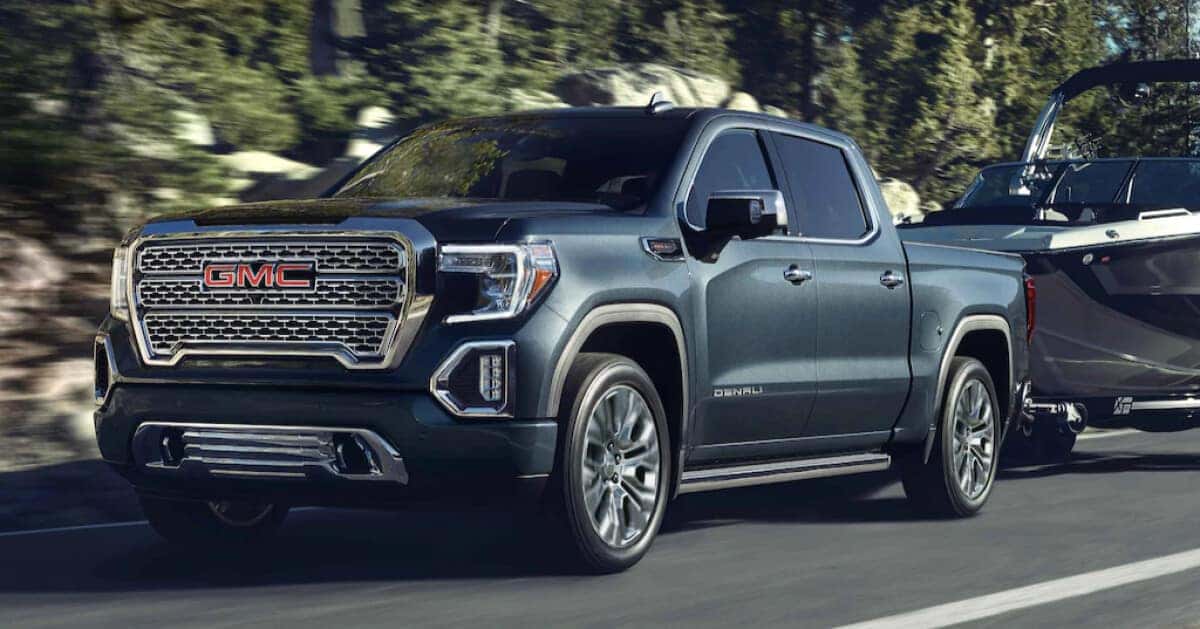 Whether you're looking to give your new GMC Sierra 1500 or GMC Sierra 2500HD a more robust aesthetic on St. Simons roads, or you'd like to tackle off-roading adventures, getting your GMC Sierra lifted is a great option. You may be curious about what's the difference between a regular GMC Sierra and getting your GMC Sierra lifted. To begin, lifting your GMC Sierra raises the truck's suspension, making it much more off-road-ready. Learn more in this guide by Nalley Brunswick Buick GMC about the perks of a lifted GMC Sierra.
---
Why Opt for a Lifted GMC Sierra?
GMC Sierra owners in Brunswick often want to know why they should get their truck lifted. As mentioned above, having your GMC Sierra lifted and elevating its suspension is great for when you take the pickup off-road. The higher ground clearance allows it to better tackle rough terrain. Additionally, having a higher vantage point provides drivers better visibility on Waycross roads.
GMC Sierra Lift Kits and Sizes
Now that you know the benefits of a lifted GMC Sierra, you're probably wondering about the different types of lift kits you can choose from. From a spacer lift kit that allows for slightly bigger tires to a suspension lift that drastically increases ground clearance, the type of lift kit you choose will ultimately depend on the type of driving experience you desire. Check out a breakdown of the Sierra lift kit sizes below:
Check out this breakdown of Sierra lift kits and sizes:
1-2 inches: This allows you to add bigger tires thanks to a couple of inches of boost, but it won't make a drastic difference in your truck's off-roading capabilities.
3+ inches: A suspension lift allows more room for much bigger tires, thus resulting in higher ground clearance. While this type of lift can be more costly, it's the better option for drivers who intend on using their GMC Sierra for off-roading purposes.
Get Your GMC Sierra Lifted at Nalley Brunswick Buick GMC
If you're interested in getting your GMC Sierra lifted, the state-of-the-art service center at Nalley Brunswick Buick GMC can install the lift kit for you! Contact us today to inquire about our lifted GMC Sierra models, or to schedule your GMC Sierra lift. Or, learn more about other GMC pickups like the lifted GMC Canyon.
While you're at it, don't forget to peruse other GMC accessories so you can further enhance your Sierra! Learn more about the benefits of OEM parts and accessories.
More from Nalley Brunswick Buick GMC
Are you looking to give your new GMC Canyon a more dominating appearance on Brunswick roads? Or, do you enjoy tackling off-road adventures outside of St. Simons and need a pickup that can keep up? Well, getting your GMC Canyon lifted is the perfect way to accomplish both. You may be curious as to how a…

If you're in the market for a full-size SUV that will accommodate your growing St. Simons family, but won't drain your bank account due to constant refueling, the new 2021 Buick Enclave is just what you're looking for. The Enclave offers Brunswick drivers a single 3.6L V6 engine that's paired with a 9-speed automatic transmission and…